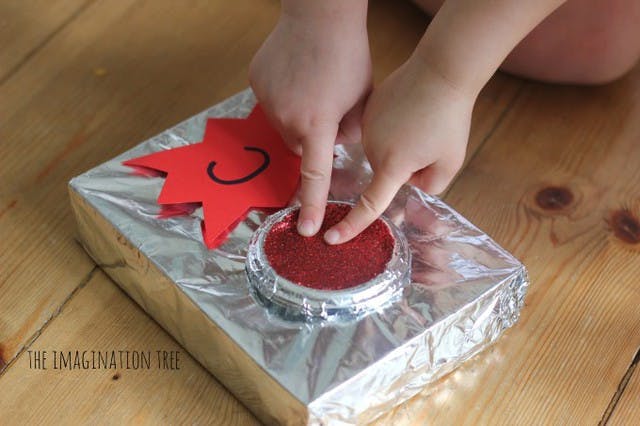 There's lovely craft project and phonics game over at The Imagination Tree blog
In the exercise, children create a magical machine that children use to rehearse letter-sounds.
But – oh no! The machine is now broken so children must make the sound with their voices! Try some different monster voices once you've got the sounds right.
Find out how to make and use the machine here: Alphabet Sound Machine
If you have any other successful games and resources you've made for your students and children then please do send a link. We'd love to see what works for you!