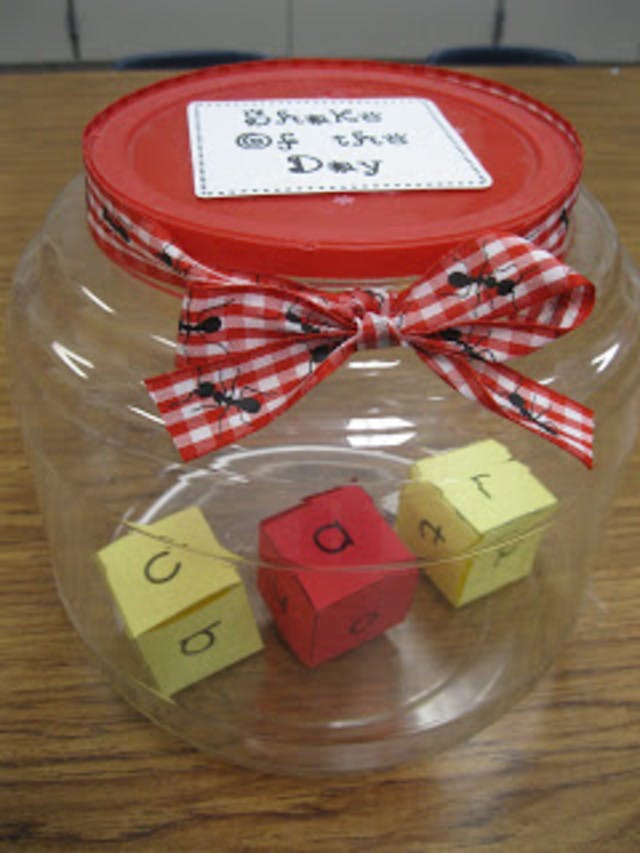 A quick and easy phonics activity that helps children practice blending and segmenting. Use it every day with different letter blocks.
Head over to Mrs Ostermans' blog for more ideas and resources on the 'shake a day' theme.
Send over any phonics games or resources you use at home or in the classroom and we'll feature them on this blog.