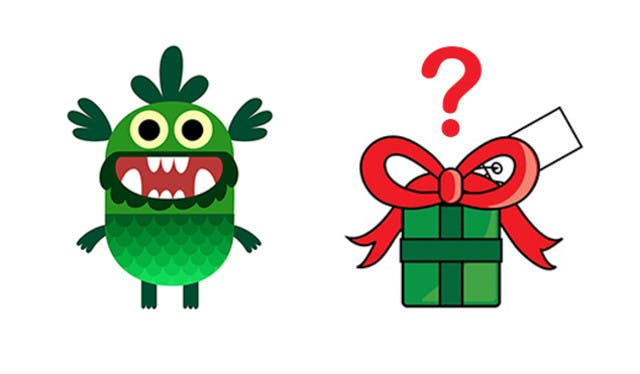 Why not have some fun designing Monster Christmas presents? Here's a new activity you can do in school or at home.
Christmas is coming and the monsters are busy getting ready. We need your help! We don't know what presents the monsters would like
What present would you give the monster?
What do monsters need? Do they need a new outfit, a way of talking to other monsters, a new toy or something to help them?
Can you draw our monster a Christmas present?
You will need to tell us what it is and how the monsters would use it.
To make things easier, we've made a worksheet which you can print here:
A Monster Christmas Present (PDF)
Email your presents to [email protected] by 24 December 2012 and we'll award the designers of the most imaginative Christmas presents with some Usborne books.