You may have noticed that we have a new look!
A new website and a slightly different name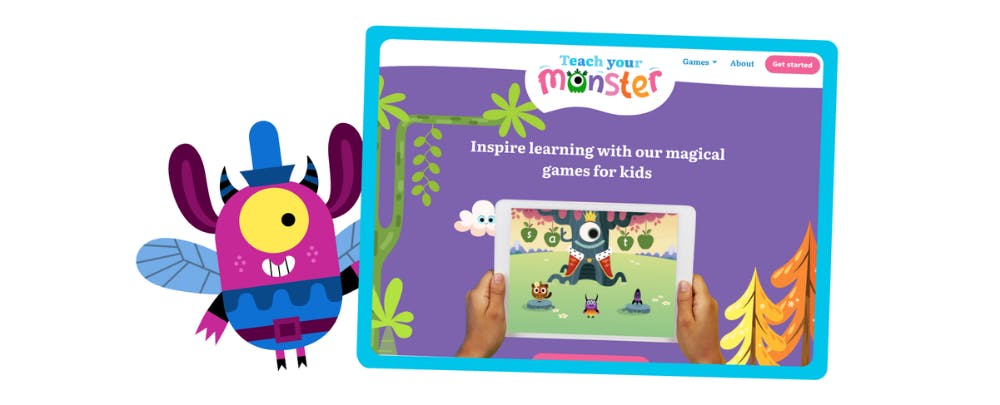 When we launched Teach Your Monster To Read over 8 years ago, we had a mission to improve the literacy of young children with a game that was both super-fun and designed to meet stringent standards by educational experts. 
Now, over 2 million children per month play our games on our website and apps for iOS, Android and Amazon.
It's been quite a journey! 
And for 8 years, being known as "Teach Your Monster To Read" has suited us just fine.
Along came Reading for Fun and Number Skills! 
While remaining true to our core mission as a non-profit charitable foundation, we want to make more games across different areas of learning.


Whether those games are focused on literacy, mathematics or other topics, we've built a wealth of experience and know-how to allow us to make magical, fun-filled games focusing on other areas of childrens' education and well-being. 
However, as we've launched new games - Teach Your Monster: Reading for Fun and Teach Your Monster: Number Skills - being known as "Teach Your Monster To Read" made less sense. 
So welcome to the world, Teach Your Monster! 
A slightly tweaked brand name and a beautiful new, more modern website that allows us to give you access to all of the games that we've made - and will make in the future.
Not much has changed really, we're still the same people with the same passion for children's education - we just have more than one game for you to enjoy now.
Welcome to our new world!
Please take a look around and let us know what you think at [email protected]
Related Links